Lake Okusima (奥四万湖)
Lake Okushima is a famous place in the Shima Onsen resort where you can see the magical blue water in the lake and also enjoy activities such as canoeing.
As the name indicates, Lake Okushima is a lake of the Shimagawa Dam blocking the Shima River(Shima-gawa). It is located at the northernmost of Shima Onsen.
The lake has an enigmatic surface colour, famously called Shima Blue, and is a must-visit spot during your stay in Shima Onsen.
It is also highly accessible at just 2.5km from the centre of the hot spring town. You can get there on foot or by bicycle in no time at all. 
Lake Okushima is filled with crystal clear water from Shima River, providing inexplicably luminous water. For that reason, it has established a record in Japan's for its excellent transparency.
With its popularity, there are TV shows, commercials, and posters featuring Shima Onsen as well as countless photos of Okushima Lake and the Shima Blue posted on Instagram.
It is not only worth visiting to see the surface of the beautiful blue lake near the dam bank, but also to see the surrounding area of the lake. It has four kilometres (2.5miles) to tour around.
You can travel around the area by car (please note this isn't possible in winter), take a leisurely walk for about an hour or rent a bicycle to get around.
There are lots of great photo spots that are irresistible for photo lovers all year round.The most popular season to visit it is as the trees sprout new leaves with tender green.
The floating islands that only appear during this season have mesmerised a lot of photographers.
It's also beautiful in winter as its transparency increases!
Lake Okushima is located in Joushinetsu Kogen National Park on the border of Niigata Prefecture.It has plentiful nature around with no buildings beside the dam management building and the dam museum (Latelier Blue). You can have an extraordinary chance to encounter wild animals such as antelopes, monkeys, wild birds, squirrels, and flying squirrels.
(Please be aware of bears in their non-hibernation period. Sightings of bears have been reported in the area).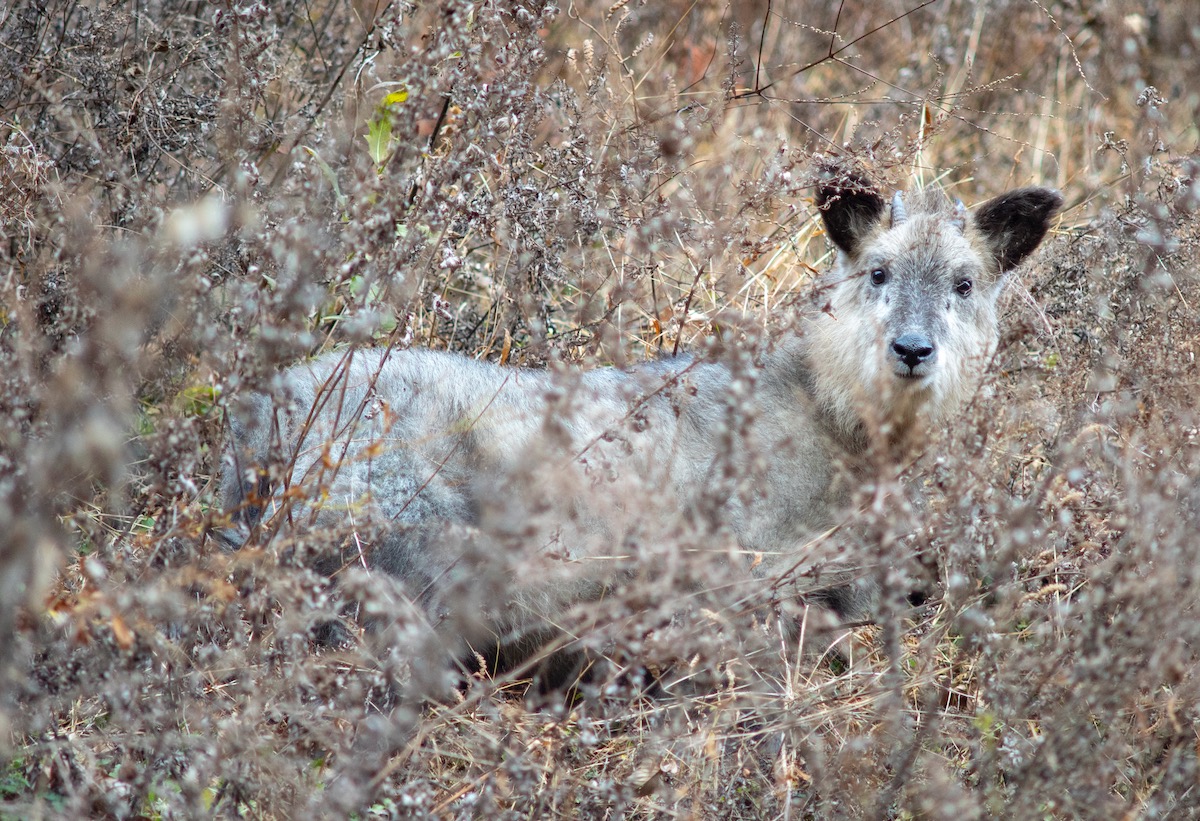 You can also experience canoeing and SUP (standup paddleboarding) on the lake.
Once you paddle on the surface of the lake with its impressive transparency, you can feel a moment as if you are floating in the air.
It's recommended to apply for a canoe tour organised by Green Discovery Co. and others for the water activities on the surface of the lake.
"Are there many fish in this lake with such beautifully clean water? What kind of fish are there?" We have been asked these questions by our customers many times. Unfortunately, there are no fish in the water because of its strong acids, so fishing here isn't possible.
However, there is a tributary with white-spotted char farther upstream of Lake Okushima. You can enjoy mountain stream fishing here.
There is nothing around to disturb the night scenery in the pitch blackness of the night!It provides a magnificent view of beautiful stars which you can see clearly.
Why is the lake water so blue?
The Shima Blue of the surface of the lake changes slightly depending on the season, the amount of sunlight, and the time of day.
From March to May, it has the deepest blue as meltwater flows into it.
We recommend to see it from 10:00 am to 2:00 pm on a sunny day for the best experience.
There are some theories as to why it is so blue. According to a paper by Iwasaki (only Japanese available), when allophane particles, contained in the lake water and with a diameter of about 40 nm, are exposed to sunlight, it spurns a scattering of light called Rayleigh scattering, providing its vibrant blueness.
Access to Lake Okushima
Lake Okushima is located at the back of the Shima Onsen.It is easily accessible by car. Drive north on Route 353 and Lake Okushima is located at the end of it.
There are also several free parking lots.
Keep in mind that there is no public transportation available going to Lake Okushima, such as bus routes.As of October 2020, taxis departing from Shima Onsen are not available, so those visiting Shima Onsen by public transportation must either walk or rent a bicycle to get there.
It takes about forty minutes on foot from the last stop of the Shima Onsen bus.
You walk through Ochiai Street, Yuzuri and Hinatami for about two and a half kilometres.You can also rent an electrically power-assisted bicycle at the Shima Onsen Association Office or bike rental shop "Rent-a-Shima-no-Eki".
Some inns also have rental bicycles, such as Kashiwaya Ryokan.
What is Shimagawa Dam?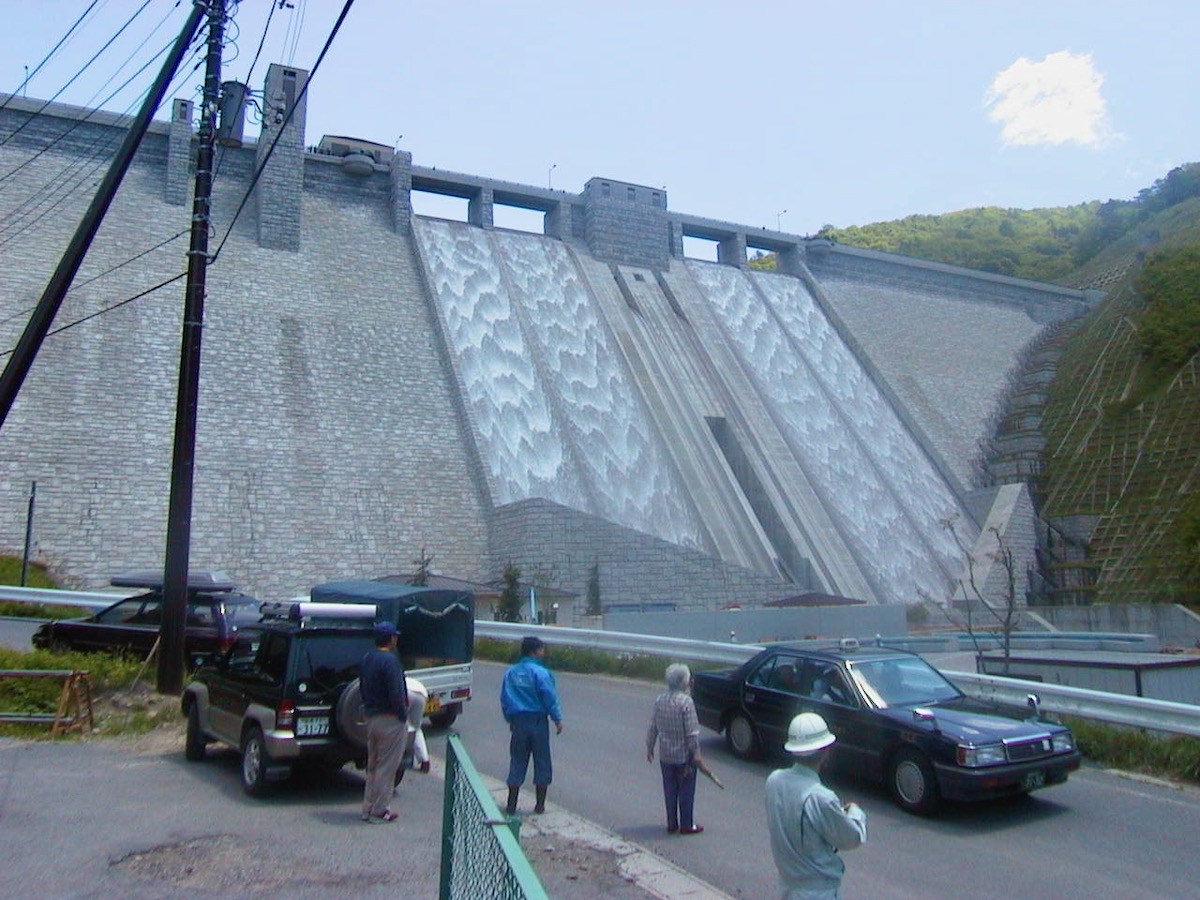 Construction was completed on the Shimagawa Dam in Lake Shima in 1999. It is a multipurpose dam run by Gunma Prefecture for flood control, power generation and water utilisation.
It is a concrete gravity dam of 89.5m in height, and it is decorated in a stone wall style, probably to enhance the historic atmosphere.
The top of the dam is about 770m in height, meaning that it is located one hundred metres higher than that of the Shima Onsen district located 650m above. Because of its high altitude, it is a little colder and gets more snowfall than Shima Onsen town.
You can also get a dam postcard at the Shimagawa Dam administration building (weekdays only), so be sure to get it as your memory of travelling to Japan!
Lake Okushima Gallery
Enjoy seeing Lake Okushima Gallery at the end of this article.
Movies
Pictures